Vegan cuisine in Zurich: These are the best vegan restaurants
07. November 2018
The vegan cuisine is on the rise worldwide. This is also reflected in Zurich, where more and more vegan restaurants are opening their doors to hungry patrons! These restaurants prove every day that eating vegan isn't just about bare salad leaves and kale. With imaginative and innovative concepts and delicious menus, these vegan restaurants breathe fresh air into Zurich's gastro scene.

Whether it's pizza, nutritious bowls, burgers or Asian wontons - everything the foodie heart desires can now also be enjoyed in a vegan diet here in Zurich. And rest assured, none of the yummy tastes of these favorites get lost along the way!


Top 9 vegan restaurants in Zurich
You'll find this restaurant in the heart of Zurich, right next to Europaallee. It wows its' hungry visitors with delicious, hearty bowls, salads and fresh smoothies as well as a clear cut food philosophy that inspires. Transparency and environmental awareness are written in capital letters in this restaurant!
This restaurant and take-away chain specialises in healthy fast food. Healthy and fast food contradict each other? Not at Hitzberger! Organic, fair trade ingredients, daily fresh preparation directly in the restaurant and innovative recipe ideas from star chef Eduard Hitzberger make their dishes absolutely delicious and healthy. The best part? Each dish is available in a vegan version!
This small and cozy restaurant in Zurich Altstetten has set itself only one goal: to create a hearty, balanced lunch menu for Zurich! Or, as the owner would say: "Happy food for everyone!" Chez Oskar offers delicious smoothie and salad bowls, crispy sandwiches, freshly squeezed juices and a wide range of coffee drinks.
The Pizza, reinvented: That and more is what the Zurich restaurant chain Stripped Pizza is all about! Stripped Pizza uses only healthy ingredients for its innovative pizzas. No artificial flavours, no colourings, no sugar substitutes and certainly no flavour enhancers! The concept convinces with innovative new recipes that guarantee great new taste experiences without a guilty conscience. Stripped Pizza offers ready-to-serve vegan options, but the general rule is: you can put together your own pizza exactly as you please!
For over 5 years, the Gärtnerei in Zurich has been serving a wide range of fresh salads, nutritious bowls, warm soups and delicious sandwiches that are prepared daily and with fresh, local ingredients. Many of the delicious dishes are vegan, and the Gärtnerei also pays attention to sustainability and waste reduction when it comes to their packaging. Eating here is a real pleasure with a clear conscience!
Anyone looking for a seasonal cuisine that focuses on healthy, sustainable ingredients is in good hands at B.GOODs restaurants. The international restaurant chain calls itself a "farm to table" restaurant - meaning the path of the ingredients from the farm to your plate has to be as small and environmentally friendly as possible. Their dishes adapt to the season accordingly, changing up the menu regularly. Last, but not least: Whether you crave burgers, salads or bowls: a vegan option is available for every dish.
SimSim serves delicious vegan dishes from the oriental cuisine. Hummus, Taboulé, Babaganoush, Falafel or a tasty vegetable schnitzel - what more could your Mezze-loving heart desire?
Fresh to eat is their motto: healthy and light cuisine is therefore the focus of dean&david in Zurich. Fresh ingredients, exciting recipes and simple eating pleasure without remorse await hungry patrons. The restaurant offer a large, well-balanced selection of soups, salads, curries, sandwiches and wraps that always include a variety of vegan offers.
Chimy's specialises in vegan and vegetarian dishes from Asian cuisine. Here visitors can enjoy the exciting flavours of spring rolls, wontons, noodle soups and salads in vegan versions.
The selection is huge - what do you fancy? Don't wanna go out today? No problem: You'll find all of these restaurants on EAT.ch. Easily and quickly order your dishes online and enjoy them at your home or office in no time.
---


You may also like these posts:

The EAT.ch Leftover Cookbook: Recipes for Chinese Food
19. October 2018
You ordered too many Chinese dishes from the restaurant? With these recipes you will never have Food Waste again!




Read more

3 delicious meals to spice up your autumn
12. October 2018
We can no longer deny it: Autumn is here to stay, and apart from beautifully coloured leaves it also brings along rainy, cold days! But also some really good food…




Read more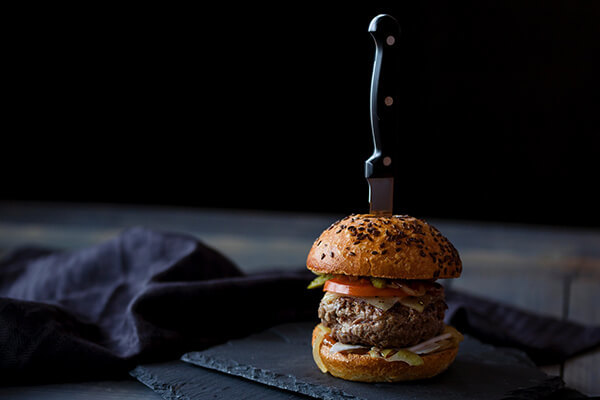 What is your Soul Food? Find out with the EAT.ch Quiz!
4. October 2018
Have you ever wondered which food best suits your innermost being? Find out with our quiz!



Read more